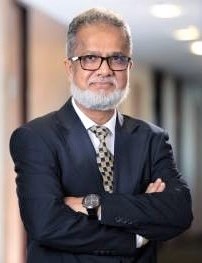 Aamal Readymix is in its 24th Year of operation and over the years it has grown into a sizeable competitor for others. The primary activities of company are Readymix concrete production, Delivery of RMC to end users using transit mixer trucks and pumping of concrete. We have the capability of onsite concrete production using mobile batching plants.
Aamal Readymix offers both public and private sector clients a comprehensive list of services from preconstruction to project closeout. Because clients' needs vary, our goal is to offer as many solutions and delivery types as possible to maximize value for our clients. Aamal Readymix has also established a reputation for concrete supply to various tower projects in the country.
The progress in the construction sector is moving forward smoothly. This includes the real estate projects as well as the projects related to 2022 Fifa World Cup and also those projects which are in line with the Qatar National Vision 2030.
As part of the government's firm commitment, there was also a massive budgetary allocation for the development and modernisation of social sector, which is witnessing the construction of a number of new schools, hospitals, clinics and poly-clinics across the country. This is also working as an additional driving force for the growth of the construction and real estate sector.
The growth indicators are very significant in view of the current conditions afflicting the country, which is a good indicator that will protect the development process in the country and enable it to continue and allow the government to spend on its projects.
Qatar has maintained its regional and international status as a country with a strong economy that provides an attractive investment environment protected by laws and legislation that stimulate and promote investments open to the world.
Parveez Aslam
General Manager